Wed, 31 July 2019 at 11:00 am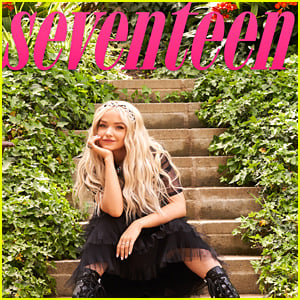 Dove Cameron is opening up a lot about her friend, Cameron Boyce, in the new digital issue of Seventeen.
The 23-year-old actress revealed how she first heard he had died and how she is still learning from him, weeks after his shocking passing.
"I had always thought, 'damn, what a charismatic, bright and brilliant kid,'" Dove says about Cameron, who's acting she admired from Jessie.
Dove remembers jumping out of the car and hugging him after they were cast in Descendants, saying, "This is going to sound so weird, but we're about to do this new thing together, and I'm going to hug you, because I can promise you now, we are going to be friends. From that first day onward, Cameron was my friend and he treated me, like he treated everyone else, like they were the most important person in the room."
"I loved him like a brother, and I learned from him every day," Dove says. "How to be joyful, how to be resilient, how to be patient, no matter the circumstances. I couldn't begin to quantify the wisdom and generosity that this kid had. I still learn from him every day."
Dove also says that their Core 4 group chat with Booboo Stewart and Sofia Carson is still open and active: "It's hard when there are no adequate words to express the pain we are all feeling, but the usual text is 'love you.' Or 'are you eating?' Or 'how are we all today?'"
"I think something like this horrible loss makes you realize how important you are all to each other. I am grateful for my chosen family at a time like this."
Check back soon for more from Dove's feature!
Like Just Jared Jr. on FB