Wed, 31 July 2019 at 3:40 pm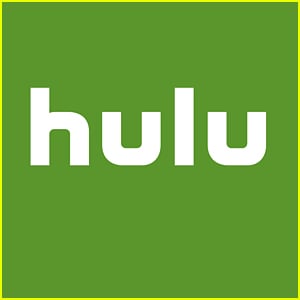 Hulu is giving fans a TON of new titles for August 2019!
The streaming service just revealed a full list of what's arriving throughout the month and we can't wait!
We'll be getting Into the Dark: School Spirit with Corey Fogelmanis, the series premiere of BH90210, and even How To Train Your Dragon: The Hidden World!
There are also a ton of new original series that will be back this month as well.
Click inside for all the titles coming to Hulu in August 2019…
August 1
Heartland (Season 11)
Pure (Season 2)
Unikitty (Season 1B)
A Viking Saga: The Darkest Day
Alien vs. Predator
American Heart
Baby Boom
Big Fish
The Brady Bunch Movie
A Very Brady Sequel
Bulletproof Monk
Cats & Dogs
Chinese Box
The Color Purple
Confessions of a Dangerous Mind
The Crocodile Hunter: Collision Course
The Cutting Edge
The Cutting Edge: Going for the Gold
Dances with Wolves
Das Boot
Double Impact
Down in the Delta
Drumline
Eight Men Out
The Fifth Element
Final Destination
Final Destination 2
Final Destination 3
The Final Destination
Four Weddings and a Funeral (1994)
Furry Vengeance
Good Advice
Hackers
The Hunchback of Notre Dame (1923)
Idiocracy
Indecent Proposal
Ingenious
Jeepers Creepers 2
John Grisham's The Rainmaker
Kama Sutra
Man on a Ledge
Marley and Me: The Puppy Years
Meet the Parents
Mr. Magorium's Wonder Emporium
My Bloody Valentine
The Pink Panther
The Pink Panther 2
Rat Race
Repentance
Robin Hood: Men in Tights
Rosemary's Baby
Rushmore
Seven
Shivers
Snake Eyes
Spider-Man 3
Star Trek: The Motion Picture
Star Trek II: The Wrath of Khan
Star Trek III: The Search for Spock
Star Trek IV: The Voyage Home
Star Trek V: The Final Frontier
Star Trek VI: The Undiscovered Country
Star Trek VIII: First Contact
Star Trek IX: Insurrection
Star Trek: Nemesis
Stargate
Step Up
The Terminator
The Transporter
Throw Momma from the Train
Tracker
Urban Cowboy
White Men Can't Jump
Zookeeper
A Boy. A Girl. A Dream: Love on Election Night With Starz Premium Add-On
Army of Darkness With Starz Premium Add-On
Australia With Starz Premium Add-On
Back to the Future With Starz Premium Add-On
Back to the Future, Part II With Starz Premium Add-On
Back to the Future, Part III With Starz Premium Add-On
The Blair Witch Project With Starz Premium Add-On
Book of Shadows: Blair Witch 2 With Starz Premium Add-On
Cinderella Man With Starz Premium Add-On
Hot Fuzz With Starz Premium Add-On
Juice With Starz Premium Add-On
Lost in Translation With Starz Premium Add-On
Master and Commander: The Far Side of the World With Starz Premium Add-On
Meet the Blacks With Starz Premium Add-On
Sleeping with the Enemy With Starz Premium Add-On
W. With Starz Premium Add-On
Weird Science With Starz Premium Add-On
August 2
Into the Dark: School Spirit (Episode 11 Premiere) Hulu Original
Rick Steves' Cruising the Mediterranean
Anger Management
Non-Fiction
A Black Lady Sketch Show (Series Premiere) With HBO Premium Add-On
August 5
The Kleptocrats
August 6
Apollo: Mission to the Moon
Attack on Titan (Season 3A)
Bachelor in Paradise (Season 6 Premiere)
Plus One
The Swan Princess: Kingdom of Music
Hard Knocks: Training Camp with the Oakland Raiders With HBO Premium Add-On
August 7
The Armstrong Tapes
August 8
Apollo: Back to the Moon
BH90210 (Series Premiere)
Mortdecai
August 9
The Beach Bum
Pleasantville With Starz Premium Add-On
Rosewater With Starz Premium Add-On
August 10
My Favorite Shapes by Julio Torres With HBO Premium Add-On
August 11
AWOL
Succession (Season 2 Premiere) With HBO Premium Add-On
Monster's Ball With Starz Premium Add-On
August 12
Our Boys (Series Premiere) With HBO Premium Add-On
August 13
Sharkfest
Andy Irons: Kissed by Gods

August 15
Dogman
Own the Sky
Rattlesnakes
Smoke Signals
The Actors
Zoo-Head
30 Minutes or Less With Starz Premium Add-On
Fame With Starz Premium Add-On
August 16
Find Me in Paris (Season 2) Hulu Original
The Amazing Johnathan Hulu Original
Scarface With Starz Premium Add-On
The Blues Brothers With Starz Premium Add-On
August 17
Escape Room With Starz Premium Add-On
Friends with Benefits With Starz Premium Add-On
August 18
The Bookshop
The Righteous Gemstones (Series Premiere) With HBO Premium Add-On
Earth to Echo With Starz Premium Add-On
August 20
The Layover
August 21
This Way Up (Season 1)
August 22
A Simple Favor
Hail, Satan
August 23
Jawline Hulu Original
Mission: Impossible – Fallout
Operation Finale
August 24
Mapplethorpe
August 25
Wicked Tuna (Season 5)
Power (Season 6 Premiere) With Starz Premium Add-On
The Affair (Season 5 Premiere) With Showtime Premium Add-On
On Becoming a God in Central Florida (Series Premiere) With Showtime Premium Add-On
August 26
Captain Fantastic
August 27
Mom (Season 6)
The Lincoln Lawyer
Bad Teacher With Starz Premium Add-On
August 28
How to Train Your Dragon: The Hidden World
August 29
The Son (Season 2)
Body at Brighton Rock
August 30
Four of a Kind (Season 1)
Gameface (Season 2)
Gintama (Season 1)
S.W.A.T. (Season 2)
The Sorcerer's Apprentice With Starz Premium Add-On
August 31
Miss Bala With Starz Premium Add-On
Like Just Jared Jr. on FB
Photos: Hulu
Posted to:
Hulu