Wed, 07 August 2019 at 4:00 pm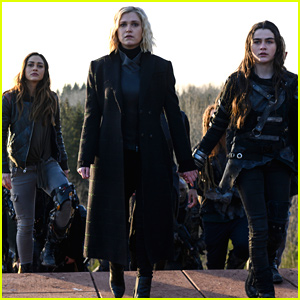 Jason Rothenberg, the creator of The 100, is dishing some info on the final season of the show!
In a new interview, he opens up about getting to end the show on their own terms, and how it will be their own version of a happy ending.
"I definitely can safely say that we're trying to say something more with season 7," Jason told EW. "The ending of a story always is the point of the story, the moral of the story. We have yet to reveal the moral of the story, but it will be revealed in season 7. And it won't be 'People are horrible, we all suck, we're willing to kill everyone and everything and do anything to survive.' There's a higher purpose."
"A happy ending? I'd say that's probably, well… it'll be our version of a happy ending, how about that?" he added.
"There were a few seasons in the middle of the run where we didn't know [the plan for the show]," Jason continued. "We legitimately were on the bubble and were always trying to engineer something that could possibly be a series ender and a season ender, you know? I have for a while known thematically and like you say, in a general way, what I want the ending to be. I knew what I wanted it to feel like, I knew what I wanted it to say. But it was about getting some assurances from the network that I could actually tell the story when I wanted to."
"To their great benefit since they are putting the quality of the show ahead of making more episodes and making more money, shockingly, it's a decision that really should be applauded for both the studio and especially Mark Pedowitz and the network side, we finally get to do it," he said. "It's much easier knowing. We rolled the dice this year that we were going to get to do it, and fortunately in their wisdom and generosity, they're letting us do it. Had they said no and wanted a season 8, I was going to be out of here anyway. Getting to end on our terms, it's a rare thing, and I'm grateful for it for sure."
In case you missed it, it was announced over the weekend that The 100 would be ending after the show's seventh season next year.
Like Just Jared Jr. on FB