Mon, 19 August 2019 at 11:40 am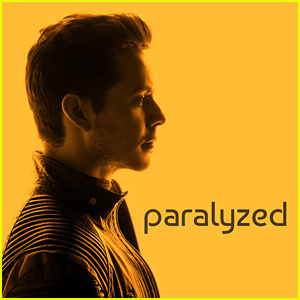 David Archuleta is getting ready to debut his brand new single, "Paralyzed"!
The 28-year-old accomplished singer revealed that the new song was "a bit of a venting song. I get frustrated watching myself hesitate so much, and not let go of things from the past that I know I should. A lot of those past things are fears, anger, resentment, and I see how they all form excuses in my mind of why I can't move forward. I watch as missed opportunities fly by and I just do nothing, because I freeze. It gets me so frustrated!"
He added, "This song is the battle with those paralyzing thoughts and I intend to be the victor."
Fans who sign up for David's newsletter on his website will receive a link to stream the song before it's officially released on August 27th.
On top of the new single, David also shared his upcoming tour dates for this fall. You can grab tickets now!
"I'm so excited to announce my 2019 Christmas tour," he shared in a statement. "I had such a blast last year singing so many Christmas classics as well as songs from my two holiday albums. It's such a special time of year and I hope you'll come out and make some new memories with us this year."
Click inside for all of David Archuleta's upcoming tour dates!
2019 Tour Dates
Sat 11/23/2019 Richfield, UT Fairgrounds Hall
Mon 11/25/2019 Grand Junction, CO Avalon Theatre
Tue 11/26/2019 Moab, UT Star Hall
Wed 11/27/2019 Flagstaff, AZ Orpheum Theater
Fri 11/29/2019 Queen Creek, AZ Queen Creek Performing Arts Center
Sat 11/30/2019 Salt Lake City, UT Capitol Theatre
Mon 12/2/2019 Snowflake/Show Low, AZ Show Low High School Auditorium
Wed 12/4/2019 Albuquerque, NM John Lewis Performing Arts Theater
Fri 12/6/2019 San Antonio, TX Tobin Center for The Performing Arts
Sat 12/7/2019 Austin, TX One World Theatre (Early Show)
Sat 12/7/2019 Austin, TX One World Theatre (Late Show)
Mon 12/9/2019 The Woodlands, TX Dosey Doe
Tue 12/10/2019 Atlanta, GA City Winery
Wed 12/11/2019 Franklin, TN Franklin Theatre
Thu 12/12/2019 Franklin, TN Franklin Theatre
Sat 12/14/2019 Minneapolis, MN Cedar
Tue 12/17/2019 Portland, OR Alberta Rose
Wed 12/18/2019 Pasco, WA Faith Assembly
Thu 12/19/2019 Tacoma, WA Alma Mater
Sat 12/21/2019 Pocatello, ID Stephens Performing Arts Center
Mon 12/23/2019 Logan, UT Logan High School Auditorium
Like Just Jared Jr. on FB