Fri, 23 August 2019 at 12:10 pm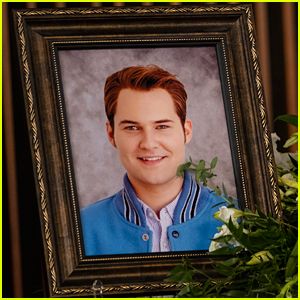 The third season of 13 Reasons Why premiered on Netflix very early Friday morning (August 23)!
The hit show's new episodes follow the storyline of who killed Bryce Walker (Justin Prentice) and sets up a lot of suspects before actually revealing who the killer was in the final episode.
Here's a synopsis: The secrets at Liberty High run deep, and in the aftermath of the Homecoming game all of the friends have something to hide. As the mystery of his death engulfs the town, there are numerous suspects in focus. But were any of them truly capable of murder? And who is the new girl? Police are determined to get to the truth, but with a web of secrets and lies this tangled, will anyone be found guilty?
Watch the trailer HERE!
So… Who killed Bryce Walker? Was it Clay? Tyler? Justin?
SPOILER ALERT! DO NOT CONTINUE IF YOU HAVE NOT SEEN SEASON 3!!
Click to the next slide to see who the killer is…
Like Just Jared Jr. on FB