Thu, 29 August 2019 at 8:25 pm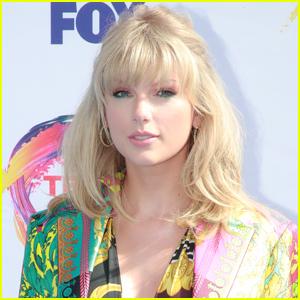 Taylor Swift's might not be living at Cornelia Street anymore, but her former landlord is sharing some details about her time there.
The 29-year-old entertainer released the song "Cornelia Street" on her new album Lover, where she sings about starting a new romance with boyfriend Joe Alwyn while living at 23 Cornelia Street in New York City.
Taylor rented the West Village townhouse between 2016 and 2017 while her Tribeca apartment was undergoing renovations.
Now Taylor's former landlord David Aldea is opening up about her time at the space – and admitted that he was really "didn't know" who she was!
"I'm afraid to tell you this, but I will tell you this: I really didn't know her," David shared with Vulture. "I'm just not a pop-culture guy, and I even said to someone, 'I'm meeting a person named Taylor Swift who wants to rent my home.' Now, mind you, I knew her songs because I had them on my running playlist. I just didn't match the name to the song. I know, it's silly."
David went on to explain that Taylor loved the place and asked if she could rent it fully furnished.
"So towels and dishes and glassware and furniture and just kind of 'Take your clothes and go,'" David continued. "So I did. She was an absolute delight to deal with."
David then moved out and two weeks later, Taylor moved in, renting the place for a reported $39,500 a month.
David said that Taylor really enjoyed the security that the Cornelia Street townhouse offered.
"Her SUV could pull into the garage, the garage doors would be closed, and from the outside, it kind of looks like a fortress," David said. "You never really see anything from the street."
David recently sold the Cornelia Street townhouse, but is honored that it became a muse for one Taylor's new songs.
"I put my heart and soul into building, designing, and decorating this house, and for somebody like Taylor to come along and see what I saw and love what I loved, love what I created, it was a total compliment and I will always be grateful to her for that," David concluded. "And when I heard the song came out, I just thought to myself, 'Wow, that is the most incredible sort of thank you and nod that anyone could ever get.'"
Like Just Jared Jr. on FB