Sun, 08 September 2019 at 8:09 pm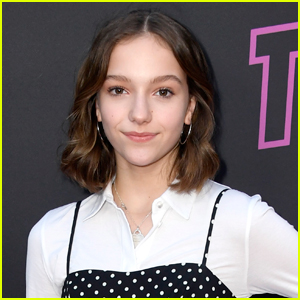 Jayden Bartels is spilling the details on her new song "The Group!"
The 14-year-old singer-songwriter, who writes all of her songs from real experiences, says the song was based on a real group of friends who became people she didn't think they were.
"I'd never seen this kind of group of friends…it's a huge group but there's also different cliques within the group. When I first joined, I was in a certain clique and I was like, 'This is amazing.' It was nice and everyone was so welcoming," Jayden explained.
She continued, "After a month, everything went crazy…later I found out people were talking about me. Not good talking, bad talking…I confronted some of the people…and they didn't know what to say. No one in the group would talk to each other. People were doing some pretty rude stuff."
Things came to a head when Jayden says other people in the group were talking badly about a close friend of hers and claimed it was a joke.
Check out all that Jayden Baretels had to say about the song…
Like Just Jared Jr. on FB