Thu, 12 September 2019 at 12:59 pm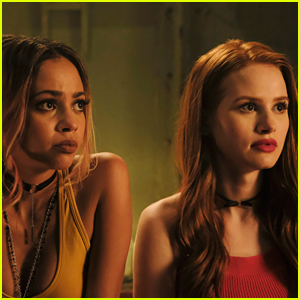 Madelaine Petsch is revealing a little about Choni's relationship in Riverdale's upcoming season!
The 25-year-old actress recently dished about Cheryl and Toni possibly going through a rough patch over Cheryl's brother.
"There may be some trouble in the waters," Madelaine told Cosmopolitan. "I mean, Cheryl's keeping her brother's dead body in her basement, which is, like, a fairly large secret. If and when Toni finds that out, it might cause some difficulty."
"It's a very sensitive topic. Can you imagine being like, 'Hey, you need to bury your brother, he probably smells and I have questions about how he hasn't decomposed yet,'" she added.
Madelaine also revealed some ideas she has for Cheryl after high school.
"I can see Cheryl being a fantastic lawyer. I'm not sure what else she would do. I feel like that kind of seems like the right direction," she said. "Or she might take over the family business, which, who actually knows what they do. Like, are they a maple farm? Are they drug dealers? Who knows? She'll take it over and figure it out."
Like Just Jared Jr. on FB