Sun, 15 September 2019 at 2:24 pm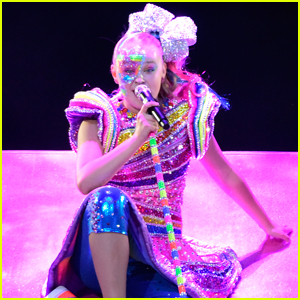 JoJo Siwa had a little bit of a slip up on stage, but she's doing just fine!
The 15-year-old entertainer tripped while walking across the stage on Saturday night (September 14) and took to her Instagram to let fans know she's recovering after the fall.
"So…. I… uh…. wiped out tonight…. I'm ok now. I'm icing my knee and I definitely have a good battle wound, but as Freddie Mercury would say, 'The Show Must Go On' and it did🤟🏼," JoJo wrote.
We're so glad JoJo was able to have a positive outlook about it and keep the show going!
JoJo's mom even weighed in in the comments, writing, "Well at least you were safe it would have been really bad if you were out 😂 😘🎀"
Pal Jayden Bartels added, "Champion 💕"
Check out footage of JoJo's fall below…
Like Just Jared Jr. on FB