Fri, 04 October 2019 at 1:54 pm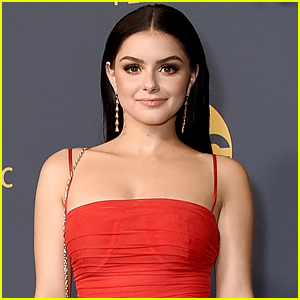 Ariel Winter already has a plan after the final season of Modern Family wraps up – more drama!
Speaking with multiple outlets, the 21-year-old actress revealed that she's looking for more drama projects.
"I think that's something I would like to focus on. I love comedy, I think it's great, but I want to do something completely different and I do think drama challenges me more," Ariel told E! News.
She adds that "comedy is a challenge as well, but I've been doing it for so long I want to challenge myself to be better at what I'm not currently doing, what I haven't been much of recently. That's something I would like to get in on, is focusing on drama."
Ariel added in another interview with EW that her recent guest appearance on Law & Order: SVU is one of the things that inspires her to seek out more drama projects.
"I think this was an amazing experience for me to start that," she says. "I think I have a lot to grow on, and I feel very lucky that this was one of my first experiences moving into that next chapter. And that is what I want to do next. I want to do drama. I want to do more complex roles."
Like Just Jared Jr. on FB