Mon, 21 October 2019 at 8:39 pm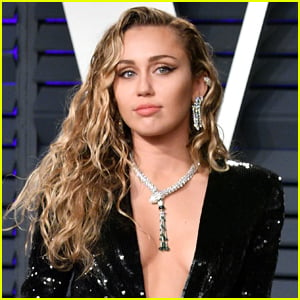 Miley Cyrus is clarifying her recent comments.
During a recent Instagram Live, the 26-year-old singer came under some fire after saying "you don't have to be gay" while talking about her new relationship with Cody Simpson and seemingly shading ex-husband Liam Hemsworth.
"I was just being like, I don't know, hardcore feminist vibes and just not allowing anyone in," Miley said before telling her followers, "There are good men out there guys, don't give up."
Miley added: "You don't have to be gay…There are good people with d–ks out there, you just gotta find them. You gotta find a d–k that's not a d–k, you know what I mean?"
Miley continued by saying, "I know, I thought I had to be gay because all guys are evil, but it's not true. There are good people out there that happen to have d–k."
Miley comments quickly drew some backlash and criticism from fans, who had a problem with her suggesting that being gay is a choice.

Miley then took to Twitter to clarify her comments.
"I was talking s–t about sucky guys, but let me be clear, YOU don't CHOOSE your sexuality," Miley wrote. "You are born as you are. It has always been my priority to protect the LGBTQ community I am part of. Happy Monday!"
Like Just Jared Jr. on FB