Sun, 03 November 2019 at 2:30 pm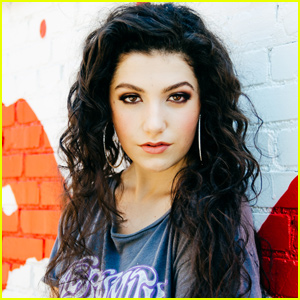 Caroline Romano's songwriting style has definitely evolved since she wrote her first song at age eight!
The 18-year-old singer chatted with JJJ about her latest single "Babysit" and share 10 Fun Facts fans might not know about her!
"'Babysit' is a fun, lighthearted song to perform with a youthful sound. The song is about how it feels to be in a relationship with someone who is so immature, it feels like you are the babysitter. I wanted to capture both the frustrating and carefree feelings that I've experienced in these situations!" Caroline explained.
You can check out the what Caroline told us about herself, including the subject of her very first song, below:
I'm (in my opinion) an awesome hula hooper, and I've competed in an official hula hooping contest!
I don't like fruit.
I own a unicycle.
I really don't like french fries.
I throw my dogs a full-fledged birthday party every year.
I'm still kind of terrified of Dr. Seuss stories.
I have a really hard time understanding sarcasm.
I think jeans are the most uncomfortable form of clothing known to man.
My first guitar was a Christmas gift when I was 5, and it was aqua blue and covered in flower stickers.
One of the first songs I ever wrote was about my love and passion for dinosaurs (I was, like, 8 years old).
Listen to Caroline's new single "Babysit" below…
Like Just Jared Jr. on FB