Sun, 03 November 2019 at 1:00 pm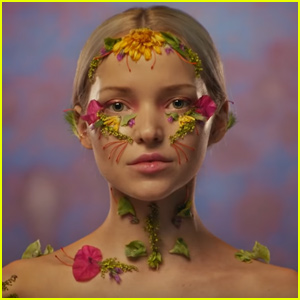 Dove Cameron is sharing the story behind her stunning floral makeup in her "So Good" music video!
The 23-year-old singer teamed up with 20-year-old makeup artist Cupid's Vault after seeing his incredible makeup portfolio.
"We pretty much based this whole video around his work…I have never felt prettier," Dove told Allure.
The duo used real flowers and plants for the shoot, which he sourced from a local grocer.
"Flowers will wilt within an hour or so, so [the makeup] really represents time and how easily things can change. That good feeling might not last; it's just about being in the moment," Cupid added.
Dove continued, "He cuts up the flowers, and then he just starts placing them as he pleases. If he didn't like it, he'd remove it. He likes to frame the face piece by piece."
Make sure to watch Dove's entire music video for "So Good."
Like Just Jared Jr. on FB