Mon, 04 November 2019 at 1:56 pm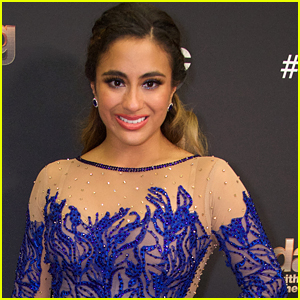 Ally Brooke is opening up about the eliminations on the current season of Dancing With the Stars, calling them all shocking.
Speaking to US Weekly recently, the 25-year-old singer admitted that no one can "predict what's going to happen. I think it definitely is shocking."
Ally continues, "It has been shocking and all you can do is just literally — just if I know that I did the best dance that I could and worked as hard as I could, and that's all that I can take away from it and then hope that America loves it. I think the more and more I show [them] who I am, I hope that it helps."
She adds that just an amazing dance isn't going to get fans and DWTS viewers to vote for her – there has to be more.
"Now I am [scared]. Especially because I was in the bottom two a few weeks ago. So I feel like even if I do really well in my dancing, I still feel nervous because it's not just about the dancing," Ally says.
Dancing With The Stars airs Mondays @ 8PM ET/PT on ABC.
Want to see the details about tonight's show? Click inside now!
It's dance off week!
After a first-round dance to a style they have not performed before, the second round is the Dance-Off challenge. Two at a time, couples face off against one other on the ballroom floor as they dance head-to-head in the same style at the same time.
The winners of each of the three dance-offs will be selected by the judges, and the winning couple from each dance-off will receive two bonus points added to their judges' totals for the night.
One couple will be granted dance-off immunity based on the leaderboard from the previous week and will not have to participate, receiving two bonus points as part of their immunity.
For voting, the live vote will be combined with the judges' scores and tabulated in real time, with the bottom two revealed during the broadcast.
Check out the dance list below!
Like Just Jared Jr. on FB