Mon, 04 November 2019 at 6:25 pm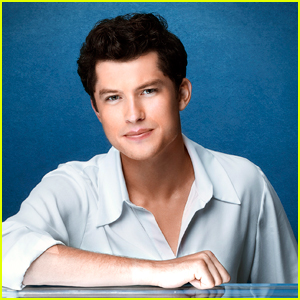 Graham Phillips is teasing fans with how much you'll get to see his dreamy Prince Eric in the upcoming The Little Mermaid Live!
Spoiler: it's a lot more than you'd expect!
While Prince Eric isn't featured a lot in the songs from the original movie, Graham's version will be.
"You don't get to see so much of his perspective in the original film — it's very much Ariel's story, as it should be…" Graham shared with EW. But he does get some extras for the live event by adding in the songs from the Broadway musical.
"What's nice is Alan Menken got to expand on that in the Broadway musical and some of his adaptations for this particular performance and so you finally get some of that perspective."
He continues, "There's a whole song, 'Her Voice,' where you finally get to hear why he's obsessed with Ariel and what it feels like for him to not have love at first sight but to have love at first sound. That is a super unique phenomenon that you brush over in the movie. You get a sense of how much her essence is bound with his soul with that song."
Graham also talks about how fans will get to see just how Ariel and Eric relate to each other, and how they fall in love.
"The first song, 'Fathoms Below,' you really get to explore how Prince Eric feels finally breaking out of the castle walls and all of his royal responsibilities. He finally feels free out on the ocean exploring uncharted waters. I love that because when I heard that song for the first time, I realized that he was going through the same thing that Ariel is. She's stuck in a royal castle of her own, confined by royal protocol, dreaming about a life elsewhere, exploring the land up above. Meanwhile, Prince Eric is right above her on a ship exploring life on the sea."
Graham adds, "It's interesting that the story starts at a place where they're ready to explore the unknown and the other and they find love in the other. It's such a cool message for right now in particular, where there's a lot of vilification of the other."
The Little Mermaid Live! premieres Tuesday, November 5th @ 8PM ET/PT on ABC.
Like Just Jared Jr. on FB