Wed, 13 November 2019 at 2:16 pm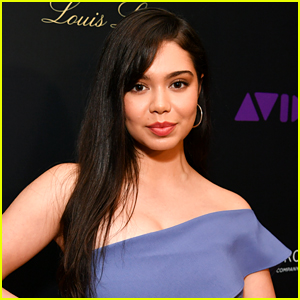 Auli'i Cravalho has booked a brand new role in upcoming Amazon series, The Power.
The series will span 10 episodes, based on Naomi Alderman's feminist sci-fi book.
In The Power, all teenage girls in the world develop the power to electrocute people at will. It's hereditary, it's inbuilt, and it can't be taken away from them. Coming alive to the thrill of pure power: the ability to hurt or even kill by releasing electrical jolts from their fingertips, they rapidly learn they can awaken the Power in older women. Soon enough nearly every woman in the world can do it. And then everything is different.
The series will center on Allie, Roxy, Tunde, and Margot Cleary-Lopez (Leslie Mann), Mayor of Seattle; loving wife and doting mother to three kids.
Auli'i will play Margot's daughter, Jos. As Margot's career takes flight, it's her husband Rob and daughter Jos who privately feel the effects of her success most keenly; for one of them, where previously there was conflict now comes a greater understanding, and for the other where there was love, comes hurt and betrayal.
Like Just Jared Jr. on FB