Thu, 14 November 2019 at 12:24 pm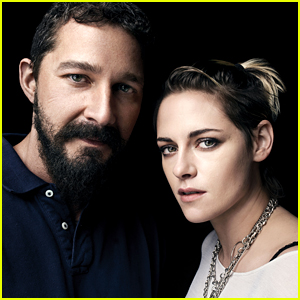 Kristen Stewart speaks to Shia LaBeouf in a conversation for Variety's actors on actors issues.
Here's what they had to share with the mag..
Kristen, on her experiences with mean people on set: "No. I've worked with wonderful, lovely, talented people, and then some people that weren't so talented, that were not very nice [...] One dude made me cry on set one day, on the first day of a movie, but that was the last second that I cared about him anymore. I just was like, 'I'm alone and you're terrible.' He made a bad movie."
Shia, on feeling judged: "I feel judged, like I'm an outsider. If my knitting needle breaks, I don't have a fucking knitting needle. Guys like that, their knitting needle breaks, and they're, like, 'Let me go in the kitchen and I'll whip something together and I'll come back and I'll knit this sock for you.'"
Kristen, on what gives her anxiety: "Time management is such a huge thing with the job. Just the anxiety of not being in control of time is really maddening for me. I can't sustain stuff, because I just waste it. If I expend something, if something trickles out the wrong time, I am despondently unhappy because I'm, like, 'Well, that was just for nothing.'"
For more form Kristen and Shia, visit Variety.com.
Like Just Jared Jr. on FB