Sun, 17 November 2019 at 3:30 pm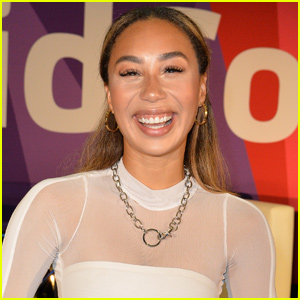 Eva Gutowski is living her best life, no matter what other people say!
The 25-year-old social media star took to her Instagram to share an important message about being true to yourself, even if it means getting stared at by strangers!
"Hi I'm Eva, and i *used* to get uncomfortable, when i could feel people staring at me. Judging me for my outfit, or my shameless 'model posing' in crowded travel spots, or my awkward public dance breakouts ect 😂🤷🏽‍♀️. BUT now, i LOVE IT. We're all taught to just 'blend in', or we'll be stared at for being unconventional. And we're ALL guilty of staring at someone who sticks out. F**k that. Not anymore," Eva wrote.
She continued, "Im going to wear what i want, dance when i want, be what i want, because being uniquely me is my *right*. So next time you see a girl living her best life taking 10,000 photos of her food, or a boy wearing his newest eyeshadow palette, do us all a favor and MIND YOUR DAMN BUSINESS, or if you want to stare, pay them a compliment for being one of the humans that's brave enough to be themselves out in public. Let's all skip judging people for doing the things we wish we could do, and just start -doing them-. K thanks 🌈🌸"
We totally agree, Eva!
Like Just Jared Jr. on FB