Mon, 18 November 2019 at 1:49 pm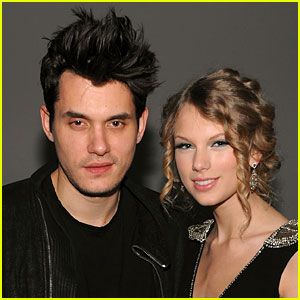 It has been a decade since Taylor Swift and John Mayer dated and it definitely has been long enough for them to move on from what happened back then.
Now, John is praising Taylor's current single "Lover" and he even reworked the lyrics for his own fun version of the song during an Instagram Live with Shawn Mendes (who is featured on the new remix).
"Love the song," John said. "I really like the song. I get a little chuckle because she says, 'We can keep the Christmas lights up 'til January.' And I go, 'You're insane. Everyone keeps their Christmas lights up until January.'"
After discussing the remix version with Shawn, John broke into his own version of the tune.
"We can keep the Christmas lights up 'til January," he sang. "And then about January 5th, we'll take the lights down. And then we'll put 'em in a box and we'll label that box Christmas lights. Yeah, we'll put 'em in the attic until next December."
For those unaware, Taylor and John dated back in 2009 and he was the inspiration for her song "Dear John."
Like Just Jared Jr. on FB