Sat, 23 November 2019 at 5:34 pm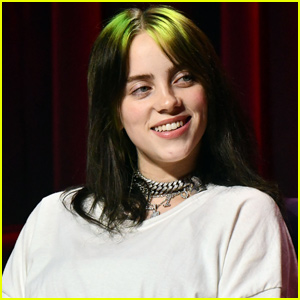 Billie Eilish is reminding fans why she doesn't sign autographs anymore.
The 17-year-old music superstar took to her Instagram story to explain what happened when a group of autograph seekers booed her for not signing anything outside of the Jimmy Kimmel Live! studio.
Billie first headed to a group of fans waiting outside and gave hugs and snapped some selfies.
"I didn't sign anything. It's something that I don't do because I used to, but I realized all anyone did was sell everything that I signed, so I stopped doing that. It was kind of like a policy of mine that I don't," Billie explained.
She then proceeded to head to what she thought was another group of fans with some paparazzi but it turns out it was entirely a group of autograph seekers who wanted to sell her signature. Despite knowing they didn't care about her, Billie attempted to give hugs and touch hands with the group but they were unresponsive.
Billie continued, "I was like, nobody here really wants anything from me, besides a f**king autograph — which I don't do because they'll sell that s**t…I started to walk away because I realized none of these people actually cared about anything that had to do with me, as a person. As I started to walk away — back to the car — they all started to boo me. Then, they all started calling me a 'Little b**ch,' and saying that I'll lose my Grammy nominations."
"The fact that people can switch up like that, damn. They wait outside for you and then immediately they don't get what they want and they boo you, and f**king curse at you. I'm like 'Bro, I'm 17′…Anyway, the only reason I'm making this video is that I saw a video of this all happening and I just wanted to clarify what actually happened…I walked over there only to say hi, only to hug people, and I got pictures of me shoved into my f**king face. I got no love whatsoever, so I left," Bill concluded.
Watch the entire interaction below…
Like Just Jared Jr. on FB