Fri, 29 November 2019 at 2:56 pm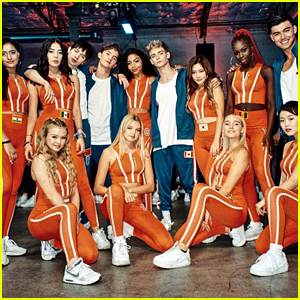 Now United are on the lookout for a brand new member for their international group and are looking in the Middle East/North Africa region.
The search comes just after the group's performance in Dubai last month for the launch of Pepsi Black. The event was filled with dedicated fans and influencers from around the region.
"Now United is all about incredible young talent coming together to share their passion for music and dance, and to represent their unique backgrounds in a positive spirit. The MENA region has such rich and diverse musical influences. We are looking forward to finding extraordinary talent who will represent the region on a global stage, whether they are from Riyadh, Amman, Beirut, Cairo, or anywhere else in this wonderful part of the world. Pepsi have always inspired and enabled my ambitions, so they are the perfect partner for this unprecedented search," Simon Fuller shared of the search.
Shivani Paliwal, who comes from India, added that the group is "so glad to have Pepsi support us in our search to find the newest addition to our Now United family. We can't wait to come back to the Middle East to look for someone to join our Now United family — we know we are going to find someone incredible!"
Anyone interested in joining Now United from across the MENA region can submit an audition video to http://search.nowunited.com/.
Now United are made up of Shivani, Heyoon Jeong (South Korea), Sina Deinert (Germany), Sabina Hidalgo (Mexico), Lamar Morris (England), Krystian Wang (China), Josh Beauchamp (Canada), Diarra Sylla (Senegal), Noah Urrea (USA), Joalin Loukamaa (Finland), Hina Yoshihara (Japan), Bailey May (Philippines), Any Gabrielly (Brazil), and Sofya Plotnikova (Russia).
Check out the video below!
Like Just Jared Jr. on FB