Tue, 10 December 2019 at 6:37 pm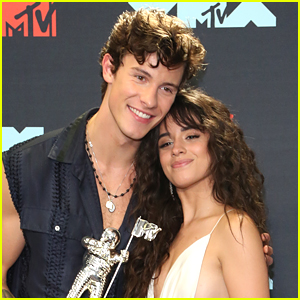 There are many songs from Shawn Mendes and Camila Cabello, that fans think are about the other.
There's "Treat You Better" and "Act Like You Love Me" from Shawn, and Camila's "All These Years" and "Shameless", that fans are really convinced are about the other.
However, one song of Camila's is definitely about Shawn, and it's "Liar"!
During her interview with Zane Lowe on Apple's New Music Daily, Camila confirmed the rumors that it was about the 21-year-old singer.
She also hinted that "First Man" could be about Shawn, too.
["It's the] proudest song I've ever written in my life. This song because this song for me, writing it, I remember I was in the studio and I had to literally go to the bathroom to just cry because I would just … and every time I listened to the song and I picture my dad's face, I just lose it," Camila says. "And the song is basically about when I was in my first serious relationship, I had never brought a boy home before. My dad hadn't seen me dating or whatever because I was single really for a really long time and I think that when I was in my first relationship, he was just like very sensitive about it."
He was like, "Whoa, wow. Like my my little girl is growing up." And I think that's the first time that he really felt that. And so he felt really protective over me and I just think that is the sweetest thing. I think the song is going to be like wine to me. Like I think when I'm like 90 years old and if someday I'm just listening back to my songs, I think it's just going to get more and more important to me as time goes on.
If you missed it, check out what trait Camila picked up from Shawn here!
Like Just Jared Jr. on FB