Fri, 13 December 2019 at 6:56 pm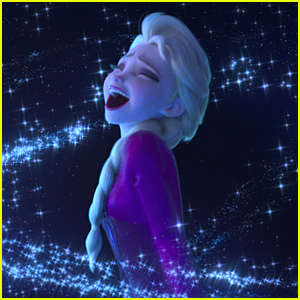 This is so cool – Frozen 2 just released a new version of the film's hit song "Into The Unknown" featuring 29 different languages from across the world!
In the new version of the track, you can hear languages including English, Swedish, German, Icelandic, Norwegian, French, Hindi, Polish, Korean, Japanese and more. It also marks the first time ever that a Disney film has been dubbed in Sámi.
While she is not featured in this version, Priyanka Chopra voices Elsa in the Hindi version of Frozen 2. Brendon Urie also sings a version of the song.
The song features the voices of Idina Menzel, AURORA, Gisela, Weina Hu, Annika Herlitz, Füredi-Nagy Nikolett, Maria Lucia Heiberg Rosenberg, Marianne Pentha, Willemijn Verkaik, Ágústa Eva Erlendsdóttir, Nadezhda Panayotova, Cai Yong Chun, Hanna-Liina Võsa, Lisa Stokke, Jelena Gavrilovic, Charlotte Hervieux, Anna Buturlina, Serena Autieri, Sia Koskina, Katarzyna Łaska, Hye-Na Park, Elke Buyle, Tiêu Châu Như Quỳnh, Wichayanee Pearklin, Carmen Sarahí, Gulsim Myrzabekova, Sunidhi Chauhan, Takako Matsu, Katja Sirkiä, and Taryn.
Frozen 2 is currently playing in theaters everywhere, and the soundtrack is available for download on all platforms!

'Frozen 2′ – 'Into the Unknown' (In 29 Languages)
Click inside for a full list of the languages in the track…
English
Castilian Spanish
PRC Mandarin
Swedish
Hungarian
Danish
Sámi
German
Icelandic
Bulgarian
Mandarin Taiwan
Estonian
Norwegian
Serbian
French
Russian
Italian
Greek
Polish
Korean
Flemish
Vietnamese
Thai
Latin Spanish
Kazakh
Hindi
Japanese
Finnish
Brazilian Portuguese
Like Just Jared Jr. on FB