Mon, 16 December 2019 at 11:54 am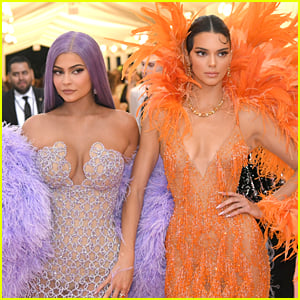 Kendall and Kylie Jenner started out life with two, very different names, according to mom Kris Jenner.
During the season 17 finale of Keeping Up with the Kardashians, the famous family took a getaway to Wyoming for a "press reset" retreat.
While sitting down for their first dinner of the trip, a discussion arose about why the area is so special to the family.
"You know I was conceived here," Kendall shared. "That's what Dad [Caitlyn Jenner] told me. Or no — you found out I was a girl here."
Kris then revealed that Kendall started out as a…Juliet!
"Did you know your name was going to be Juliet?" Kris shared. "Juliet Jenner."
"I thought it was going to be Cameron," Kendall asked.
"No, [Kris was] really into Js," Kim [Kardasian-West] explained. "[She was] like, 'Okay, since I did Ks, I'm going to do Js.' And then last minute [she was] like, 'I'm going to do Ks.'"
Kris then went on to reveal how, after naming Kendall, she was trying to find another name that went well with it for Kylie.
"We just kept saying, 'Kendall and Sophia,' or 'Kendall and Jane' — you know, trying to think of what went with Kendall," Kris shared. "It was 'Kendall and Kelly,' and then when we got to 'Kendall and Kylie,' we were like, 'That's it.' Kendall and Kylie had to go together."
READ MORE: Kylie Jenner Thinks Kendall Looks 'Cute' Dressed Up As Her
Like Just Jared Jr. on FB