Thu, 19 December 2019 at 2:25 pm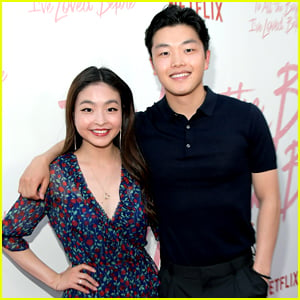 Just days ago, Maia Shibutani revealed to her fans that she underwent surgery to remove a tumor from her kidneys and like we expected, brother Alex was right by her side for support.
"The strongest and most courageous person I know. ❤️," Alex, 28, shared on his Instagram page with the image of him helping her walk down the hospital corridor.
Later on, Maia shared her thank yous to her family, friends and fans for their messages of support and updated them all on what's happening now.
"Generally, things are moving in the right direction. I had to spend an extra night in the hospital following my surgery, but I was discharged yesterday afternoon," she wrote on Instagram with the same image of her and Alex.
She adds, "Unfortunately, the pain post-surgery has been worse than I anticipated. I've had my fair share of injuries in skating and I'm used to muscle and bone stuff, but this is different. It was explained to me that since I am young and in good shape, my muscles and nerves are really sensitive. Walking and making even smaller body movements is currently very painful and extremely challenging."
"It's been tough to not feel discouraged and weak, but focusing on gratitude has really helped," Maia writes. "My parents are with me and Alex was able to support me through those difficult first steps. I'm grateful for all of the messages of encouragement – I feel very cared for and supported. This recovery will take time and I'm still waiting on news, but I'm determined to come back stronger."
Like Just Jared Jr. on FB