Fri, 20 December 2019 at 2:00 am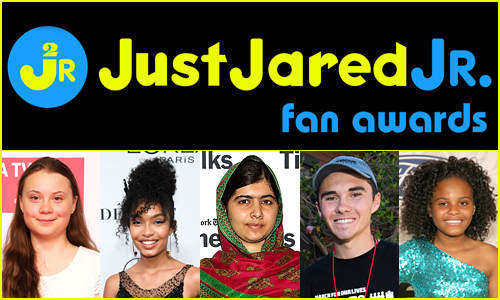 UPDATE: Voting has ended and this poll is now closed! Thank you for voting!
____________________________________________________________________________
Young people stepped up make their mark on the world in 2019!
We were so impressed by the young people championing causes close to their heart and we want to know who you think has made a profound impact.
As part of the Just Jared Jr Fan Awards, let us know who you think is making the biggest impact in helping shape the world into a better place!
This poll has unlimited voting, so you can vote as many times as you wish for your fave choice! We will close this poll on December 31 at 9 AM ET. All of the Just Jared Jr Fan Awards winners will be announced on January 1.
FYI: We've only listed activists under the age of 25 in this poll.
Don't forget to vote in the social media categories!
Like Just Jared Jr. on FB