Fri, 20 December 2019 at 2:00 am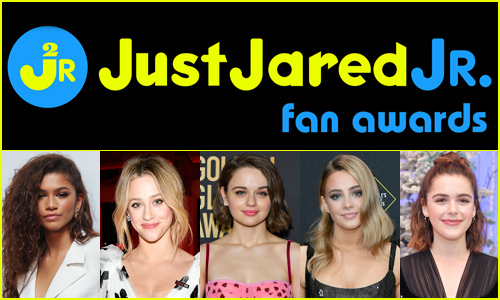 UPDATE: Voting has ended and this poll is now closed! Thank you for voting!
____________________________________________________________________________
The year is coming to a close and the Just Jared Jr Fan Awards are now live!
We're taking a look at some of the amazing young actresses in Hollywood and their work over the past year. We've compiled some of the most popular actresses for fans to vote for their absolute fave.
This poll has unlimited voting, so you can vote as many times as you wish for your fave choice! We will close this poll on December 31 at 9 AM ET. All of the Just Jared Jr Fan Awards winners will be announced on January 1.
FYI: We've only listed actresses under the age of 25 and the choices in this poll are based on popularity on JustJaredJr.com.
Don't forget to vote for your Favorite Actor, favorite TV Cast and more!
Like Just Jared Jr. on FB