Sun, 22 December 2019 at 6:56 pm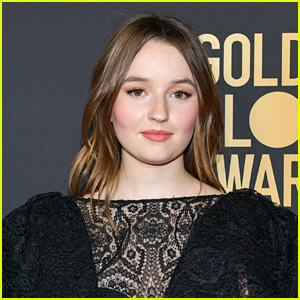 Kaitlyn Dever's Eve will barely be on Last Man Standing when it returns for it's upcoming eighth season.
The 23-year-old actress is set to appear in only a few episodes, a cut from the last season where she was in only seven eps.
The change is due to Kaitlyn's rising career. This year, she starred in Booksmart, and she had a leading role in the Netflix series Unbelievable.
"She's a star, and we've always known that," EP Kevin Abbott told TVLine. "She's a phenomenal talent, and nobody deserves all of these accolades more than she does. She's just so gifted and such a wonderful, genuine person. With that being said, yes, she is just crazy busy."
"She hasn't been back unfortunately, but everyone talks to her," he continued. "We like to get her on for a few episodes each season because she's a part of our family, and she works really hard to do that."
"We're in a mode of trying to get her in this next cycle of three [episodes], to get her even for a couple of days if we can," Kevin added. "But we may have to wait until February to shoot her in another episode just because she's got all of the press that she has to do [throughout awards season]."
Kaitlyn is set to be in the season opener when Last Man Standing returns to Fox on January 2, but so far, that's the only episode she'll appear in.
Like Just Jared Jr. on FB