Wed, 25 December 2019 at 8:00 pm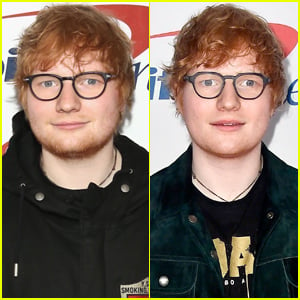 Ed Sheeran is getting candid about his weight loss journey.
The 28-year-old musician revealed that after gaining weight during a rigorous touring schedule, he has lost 50 pounds.
Ed explained that when he started smoking, his fitness regimen "all kind of went out the window." He admits to "ballooning" during his X Tour in 2014 followed by the Divide Tour in 2017 and weighing around "15 to 16 stone" (210-224 lbs).
"It's always America that gets me. America in buses. You finish a gig in America [and] you get a tray of chicken wings, sit in the back of the bus, watch The Simpsons, drink a couple bottles of wine. Then that's every single day so it just piles on you," Ed said on the Behind the Medal podcast.
After facing criticism in the media for his weight and wanting to the clear out his lungs from smoking, Ed decided to make a change three years ago.
Ed now spends time running every day and enjoys things in moderation, weighing in around 12 stone (168 lbs).
"I had to make a real effort on the tour. I'm 12 stone now. I started running. I've got into cycling as well…You can't be outwardly unhealthy, but also you have to find a balance," Ed concluded.
Like Just Jared Jr. on FB