Wed, 25 December 2019 at 12:00 pm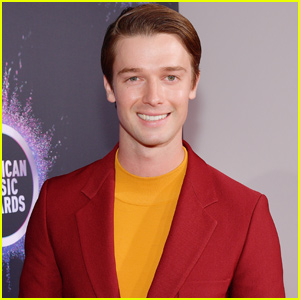 Patrick Schwarzenegger isn't about to post photos just for likes on Instagram.
The 26-year-old actor recently revealed that he only wants to share his real life on social media, not staged photos that will get more interaction.
"I have zero technique. If you look at my page, it's just myself — most of the photos are me with my mom or siblings or friends. It's just life. I don't take it extremely seriously. You're not going to see photos of me with my shirt off flexing to get more likes," Patrick told Variety.
He continued, "I'm not someone who is, 'I need to post once a week.' Or, 'I need to post at 9 a.m. versus noon to get more likes.' I don't believe in any of that s**t, because it makes you create a person that you're not, and it's a horrible route to go down. It's a dark hole to go down. Social media is a trap. I won't fall for that."
Patrick added that his manager had him meet with social media experts who explained how to get the most likes, but he simply wasn't interested.
"I don't care about that. I'm more interested in showing who I am. And if those people want to join the journey or follow, great. If they don't, then they don't need to. That's the way I use it. I show people who I am," Patrick concluded.
READ MORE: See Patrick's helpful tips for young entrepreneurs!
Like Just Jared Jr. on FB