Sun, 29 December 2019 at 6:51 pm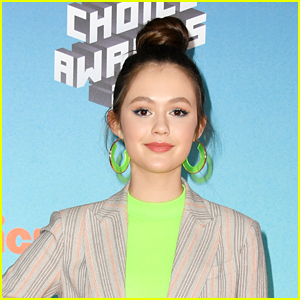 Olivia Sanabia is opening up about her music plans!
The 16-year-old Coop & Cami Ask The World actress recently released her debut single and is sharing more about what's next.
"You can definitely expect more music soon. I'm working on it, and I am so excited for people to hear what's next," she told TigerBeat.
As for what message she hopes to spread, she said her main one is simply kindness.
"My message that I always try to share with people is to work hard and be kind. I'm a big dreamer, so I always encourage people to dream big as well. Mainly, I think that if I can share one thing with the world, it would be a message of spreading kindness, so I hope that my music can do that for people," she shared.
Olivia also dished on her sound, saying, "it's got definitely some pop elements, but also some soul and pop, with a little bit of folk in it, but those are probably the main three."
If you haven't already, check out Olivia's single "Stars Crossed" and keep an eye, or ear, out for new music!
Like Just Jared Jr. on FB