Sat, 04 January 2020 at 8:17 pm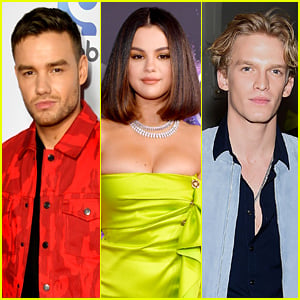 Celebrities are speaking out about the devastating fires currently blazing in Australia.
At least 12 million acres of land have already been burned, and over 100 blazes are still active, taking the lives of both wildlife and people, NBC News reports.
Stars like Liam Payne, Selena Gomez, and Cody Simpson have all taken to social media in an effort to make a positive impact with their platforms.
Liam tweeted (along with this link), "Can't believe what is happening in Australia right now for those who have never been it is one of my most favourite countries I've ever had the pleasure to visit… its beauty is slowly being destroyed by fire and we all must help however we can."
Selena wrote (with the same link), "Absolutely devastated by the fires in Australia. Praying for everyone affected and all of the first responders. I'm making a donation and would love if you would consider doing the same if you can. Swipe up ❤️."
Cody added on Instagram (with the same link), "Imagine being this little boy escaping to the water—the only safe place for hundreds of kilometres, watching your house, town & country burn. Had this have happened 10 years ago this would have been me. Watching my home burn from across the sea I feel helpless but there are ways we can all help. The fact that it was hottest year and driest year in Australian history is a major catalyst for this disaster. The warming of the earth and the current imbalance of nature due to human activity is the underlying issue here. We've seen far too many extreme natural disasters in such a short period of time to be able to prove otherwise. Climate change is real & we must DEMAND world leaders who prioritize the earth over economics. Scott Morrison I'm looking at you right now! Please respect nature. Especially the nature under your watch. Putting a donation link in my bio & story today."
See more celebs' posts below.
READ MORE: Bindi Irwin's Family Has Treated 90,000 Animals Amid Australian Fires
Click inside to see more celebrities' reactions…
Luke Hemmings (via Twitter): "Breaks my heart to see my home country being torn apart by fires. Thank you for the tireless efforts of the firefighters and volunteers. Heart goes out to the victims. … Here's how you can help."
Katie Cassidy (via Instagram): "This is horrible. Please #helpaustralia #repost @leonardodicaprio #regram @gretathunberg: Australia is on fire. And the summer there has only just begun. 2019 was a year of record heat and record drought. Today the temperature outside Sydney was 48,9°C. 500 million (!!) animals are estimated dead because of the bushfires. Over 20 people have died and thousands of homes have burned to ground. The fires have spewed 2/3 of the nations national annual CO2 emissions, according to the Sydney Morning Herald. The smoke has covered glaciers in distant New Zealand (!) making them warm and melt faster because of the albedo effect.
And yet. All of this still has not resulted in any political action. Because we still fail to make the connection between the climate crisis and increased extreme weather events and nature disasters like the #AustraliaFires … That has to change. … And it has to change now. My thoughts are with the people of Australia and those affected by these devastating fires."
Katherine Langford (via Instagram): "Devastated to see my beautiful home country on fire 💔 Thank you to everyone who has sent support so far, and to our incredible emergency services. So far, in addition to peoples lives and homes, half a billion of our precious wildlife animals have been lost, and nearly 15 million acres burned (to put it into perspective, that's nearly half the size of England) … If you're looking for the best way to help, there are several organizations to donate to in the link in my story, or go to the link in bio to donate directly. I will be making a donation as well. … Praying for all of those who are still in danger, and our first responders on the front line 🇦🇺."
Alli Simpson (via Instagram): "Our country is on fire… find out the ways you can help by clicking the link in my bio 💔 my heart is broken & I am scared!! swipe for some confronting pictures showing the devastation & horror currently taking place here in Australia that is only getting worse by the day!! 🔥 THIS is what australia looks like today, no filter, no effects, this is real life… it looks & feels like the end of the world!! 5 million hectares have been burnt, that's the size of Hawaii, twice. 18 people dead, hundreds of people missing, 1200 homes lost, over 500 million animals lost & some species now assumed extinct as these fires have been burning for weeks.. thank you to everyone out there aiding in the fight, there are some true heroes at the @nswrfs.. please keep sharing pictures & links!! SPEAK UP!! the more exposed to this crisis, the more it helps.. all the love ❤️❤️🕊 xx."
Courtney Eaton (via Instagram): "As we celebrate the beginning of this new exciting decade and look to the future, let us not forget all those around the world affected by the devasting effects of climate change. It can be easy to think, 'it's not me, it's not my loved ones'. Too easy to fall back on, 'out of sight, out of mind'. And while the New Year promises a fresh start and clean slate for us, the same cannot be said for our Planet. I hope we can all start this decade out with hearts full of compassion for others, minds that come together to find solutions, and eyes that won't look the other way when things get tough. … Giving big or small has only ever done good, so be the good we all wish to see in the world. … Big luvvv xxx."
Morgan Evans (via Instagram): "Australia is on fire. The images and stories I have been seeing for the last few months are absolutely heartbreaking, and it doesn't appear to be slowing down with more hot weather and strong winds on the way … at least 19 people have died, more than 1000 homes have been lost and millions upon millions of animals … my heart goes out to those that have lost everything & my sincerest gratitude goes out to those fighting the fires. If you can help, please do donate to @redcrossau or @salvosau … I'll put swipe up links in my stories too. 🙏♥️🇦🇺."
Jamie Chung (via Instagram): "This is the new normal. Our planet is burning. The climate crisis is real. With the next elections coming up vote for people who give a s–t about our planet. But right now the volunteer fire fighters, fire victims and people on the ground assisting others need our help. Please consider donating if you can. We need to pay attention and DO SOMETHING. This is devastating. @tasmaniafireservice @nswrfs @redcrossau @wireswildliferescue @rspcasa @wwf."
Like Just Jared Jr. on FB
Photos: Getty
Posted to:
Alli Simpson
,
Australia Fires
,
Cody Simpson
,
Courtney Eaton
,
Dacre Montgomery
,
Jamie Chung
,
Katherine Langford
,
Katie Cassidy
,
Liam Payne
,
Luke Hemmings
,
Morgan Evans
,
Selena Gomez