Sat, 04 January 2020 at 8:34 pm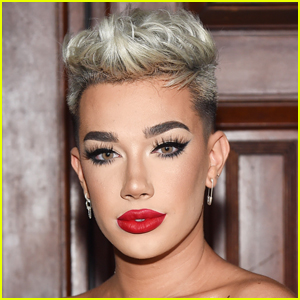 People are not happy with James Charles.
The 20-year-old YouTuber attempted to make a joke about the current news events about the possibility of World War 3 and being drafted, but he really missed the mark.
PHOTOS: Check out the latest pics of James Charles
"Me when the government comes knocking on my door for the draft," James tweeted along with several photos of himself wearing wigs and dresses.
After the tweet, many people slammed James for dressing up as a woman and joking about the draft, especially since Trump banned trans individuals from serving in the military.
"Trans women get killed for purely existing and ur out here being all 😁😁😁😁😁I am going to dress as a woman to avoid being drafted even though I am a cis white gay 😂😂😂😂😂 cut the s–t james," one person tweeted back.
James then clarified his tweet, writing, "Just to clarify, this tweet has nothing to do with the trans military ban, which I obviously do not support. it's a lighthearted joke regarding the fact that I had to register for the draft when I turned 18, just like every other boy, & i don't wanna fight in a war. that's all."
just to clarify, this tweet has nothing to do with the trans military ban, which I obviously do not support. it's a lighthearted joke regarding the fact that I had to register for the draft when I turned 18, just like every other boy, & i don't wanna fight in a war. that's all

— James Charles (@jamescharles) January 4, 2020
Like Just Jared Jr. on FB