Wed, 08 January 2020 at 11:28 pm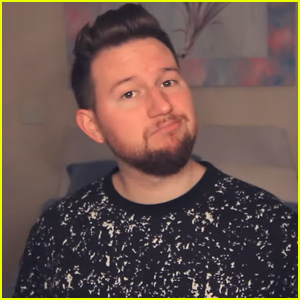 Ricky Dillon is getting candid about his decision to take a step back from posting on YouTube
The 27-year-old social media star says that because of financial struggles, he wanted to find other ways to make money.
"The hardest thing I overcame this year was financial struggles. I don't want to get too deep into it but I had a lot of tax issues and wasn't doing too well financially. And in July, I made the decision to become a freelance editor," Ricky explained in a new video.
He continued, "I now edit for a lot of YouTubers that you may know and love and I really love it. In fact, it's actually kind of nice to edit for somebody else because you don't have to stare at your own face for eight hours!"
"It's been the best decision I've made for myself in a long time. I'm the most stable and content I've been in years. This year, I came to the point where I was like, 'I can't just do YouTube.' It's too risky, it's stressful, it's anxiety-inducing. So this summer I hit a really low point with my finances and was like, 'I need to do something else.' I love YouTube…but I needed more than just this to earn money," Ricky concluded.
Hear all that Ricky had to say below…
Like Just Jared Jr. on FB