Sun, 09 February 2020 at 2:46 pm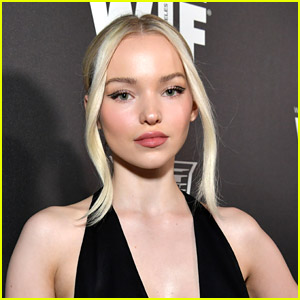 Dove Cameron is setting a great example when it comes to taking care of your mental health!
The 24-year-old entertainer shared on Twitter that she had a phone call with her psychiatrist while on a red carpet this weekend.
"just had a loud 13 min phone conversation with my psychiatrist about my anxiety/depression and mental health history in line for a red carpet next to about 50 people within ear shot and if that isn't a metaphor for my whole life i don't know what is," Dove shared.
"had a sec where i realized it was my psychiatrist calling, & thought, 'this is a bad time, i'm at an event' but then thought, 'actually, mental health comes first. no matter what.' & said f–k it & had a public therapy session 😂. i value me !! more than what someone thinks of me," she added.
A fan commended her for normalizing and talking about mental health and Dove replied with, "try as often as i can to be comfortable with it and exhibit transparency and vulnerability !! only way through."
Like Just Jared Jr. on FB