Mon, 10 February 2020 at 7:18 pm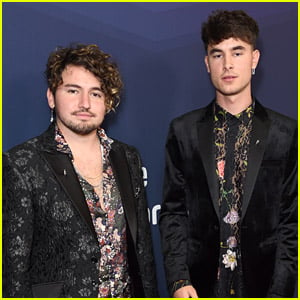 Season two of The Reality House has come to an end after a month of competition!
The competition show from Kian Lawley and JC Caylen brings together a group of YouTubers to compete for the chance to win $50,000.
Contestants this season included Teala Dunn, Manny MUA, Imari Stuart, Lena The Plug, Jordan O'Hare, Yousef Erakat, Tabatha Lawley, Kenny Knox, Harrison Webb, Taylor Anastasia Blake, Kombucha Girl Brittany Tomlinson, and Andrea Russett.
In a surprise twist in episode three, season one contestants Trisha Paytas, Elijah Daniel, Sarah Baska and Dominic DeAngelis returned to compete once again.
The four competitors who made it to the finale were Taylor, Manny, Dominic, and Lena.
Click to the next slide to see who won…
Like Just Jared Jr. on FB