Sun, 16 February 2020 at 4:18 pm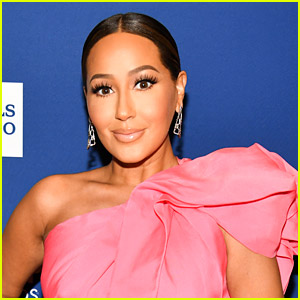 Adrienne Bailon is talking the possibility of a Cheetah Girls reboot or reunion once again!
In a recent interview, the Real co-host opened up about reuniting with Raven-Symone at the 2020 Women's March in January (see photos in the gallery!), and what she thinks a reboot could look like.
"There are not conversations [for a reboot]," Adrienne told ET. "The cool thing is, Raven and I have continued our friendship throughout the years, and it's so crazy because I what liked the most about being in the Cheetah Girls was the message of women empowerment. About girl power and what that was."
She also shared an idea about the plot of another movie, if they were to make one this year.
"Bubbles and Chuchie take on the world," she added. "I think just the iconic friendship that we had. I think also just the fact that we're still friends in real life, and on top of that, maybe we became solo artists and come together, like years later. I don't know. I'm going to leave the writing to someone else, but that would be awesome."
As for why she's hesitant to do a reboot, Adrienne said, "Sometimes it's just best to bow out gracefully, let people love it forever. I'd rather people keep wanting it to be done, and then it never gets done, versus doing it, and they're like, 'They ruined it.'"
Last year, Adrienne also talked about the possibility of making another Cheetah Girls movie, and said something along the same lines.
Like Just Jared Jr. on FB