Sun, 16 February 2020 at 3:24 pm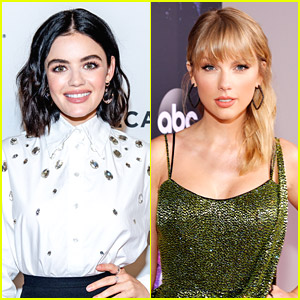 Lucy Hale is relating to Taylor Swift on the subject of wanting approval.
The 30-year-old Katy Keene actress recently opened up in the new issue of InStyle about watching Taylor's Miss Americana doc.
"I was listening to her talk about approval, and just wanting to be good and do good, and felt so heard. I was like, 'I feel seen. I feel seen!'" Lucy said.
"I am kind of at the point where I'm like, 'Oh, I can make mistakes and I can stand up for myself, and I can do X, Y, and Z and still be good,'" she added. "My idea of good has shifted as I've gotten older. Good doesn't equal angel. Good can be angel…with an attitude."
Like Just Jared Jr. on FB