Tue, 18 February 2020 at 7:56 pm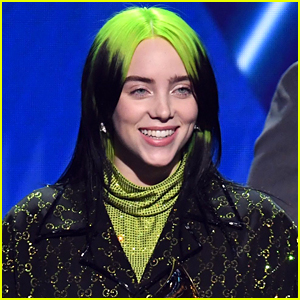 Billie Eilish has quit reading her comments on Instagram.
The 18-year-old award winning musician spoke to the BBC about how she quit looking at the comments on her posts just two days ago.
"It was ruining my life," Billie shared. "I stopped two days ago. Literally, two days ago. I stopped reading comments fully."
She also admitted that the comments actually got worse after she swept the 2020 Grammys, winning for the four main categories of the awards.
"It's way worse than it's ever been right now," she continues. "It's weird: the cooler the things you get to do are the more people hate you. It's crazy."
Billie adds, "It's a bunch of trolls. And the problem is a lot of it is really funny. I think that's the issue. That's why nobody really stops: because it's funny."
"Also, I would say it's anything for a joke. Say anything to make somebody laugh. I experienced that growing up: I'd say things that I thought people would laugh at and then later I would realize that wasn't a cool thing to say."
Like Just Jared Jr. on FB