Mon, 24 February 2020 at 3:07 pm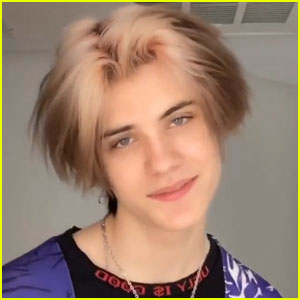 Noen Eubanks is getting candid about his struggle with anxiety.
The 18-year-old TikTok star says he feels so much pressure to perform on the app that he sometimes can't sleep.
"It's a genuine pressure that I'm always under. I mean, I haven't posted yet today. Through my life I constantly have anxiety. I think two, maybe three nights a week, I can't sleep. I'm just up all night. Don't know what to do, don't eat sometimes. I get sick if I try to eat," Noen told The Face.
But in the end, Noen says it's worthwhile.
​"Social media is not a very glamorous thing, but it's worth it," Neon said, later adding, "If I can make people smile, laugh, any kind of positive emotion, I'll keep on doing it."
READ MORE: Find out what it takes to join the TikTok Hype House
Like Just Jared Jr. on FB