Fri, 06 March 2020 at 4:57 pm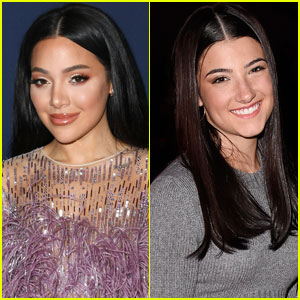 Gabi DeMartino hasn't been having the best luck with TikTok!
The 24-year-old YouTuber recently joined the platform and has already had several videos taken down by the site.
"tiktok keeps taking down my videos 😂 god i have such perverted humor," Gabi tweeted.
One of her removed videos included a clip where she was seen dancing in a bikini. Despite the video being appropriate, it was removed.
In a now-deleted tweet, Gabi expressed frustration about the situation, saying that TikTok didn't remove videos of younger girls in similar bathing suits.
"there are literally 15 yr olds w boobies out in bikinis dancing on TikTok but the one time i do this in a one-piece swimsuit it gets taken down?" Gabi wrote.
Many fans thought she was referencing 15-year-old TikTok star Charli D'Amelio, but Gabi says she was just throwing out a random age.
"idk who charli is yet, im v new to TikTok lmao god i sound old ! i wasn't shading anyone i just threw out a random young age," Gabi added.
See the entire interaction here…
Like Just Jared Jr. on FB