Sun, 08 March 2020 at 8:51 pm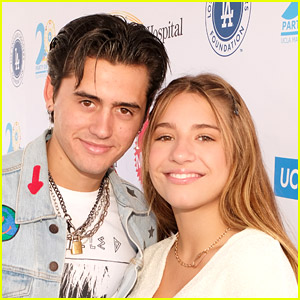 Isaak Presley is facing cheating rumors.
A new YouTube video went up recently where two girls are talking about hanging out at a friend's house and one of them describes what a lot of people are guessing it was Isaak.
Both Isaak and his girlfriend Kenzie Ziegler have taken to Instagram Story to dispel the allegations that he cheated on her.
"all of these girls are trying to say isaak cheated on me when HES W ME EVERYDAYYY," Kenzie wrote.
"people rlly strive to ruin other people's happiness," Isaak said on his account. He also showed screenshots proving his whereabouts on the alleged dates.
See Isaak and Kenzie's Instagram Stories in the gallery…
Like Just Jared Jr. on FB