Mon, 09 March 2020 at 8:40 pm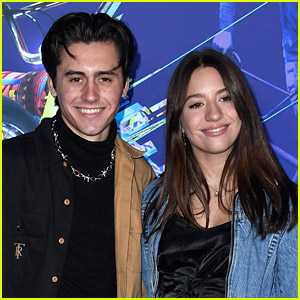 Kenzie Ziegler is speaking out once again on the subject of boyfriend Isaak Presley's cheating rumors.
The 15-year-old entertainer took to Instagram Story to ask fans to "please stay out of it."
"all of this stuff happening is no ones business except isaak and i's. please stay out of it. i love you guys and i'm glad ur looking out for me but you don't know the full story," she wrote on Monday (March 9).
The night before, Isaak shared his final word on the subject.
"this whole situation is wrong. if it were real (which it's not) she's confessing to statutory rape?? but besides that i'm in love w kenz and i wouldn't do anything to ruin it. truly this is ridiculous and wrong," he wrote. "and if this happened so long ago why is it being brought into the light now? And being brought in a way that would bring attention to someone's series."
"i have nothing else to say i'm over this. i won't be replying or responding to anything ab it. i'm sick to my stomach," Isaak concluded.
If you missed it, CLICK HERE to find out what happened and started all of this drama.
Like Just Jared Jr. on FB