Wed, 11 March 2020 at 6:27 pm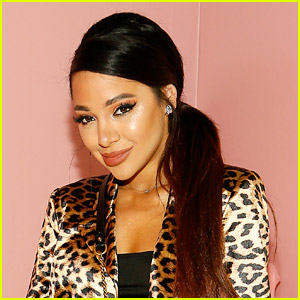 Gabi DeMartino is talking more about the TikTok drama from last week.
If you didn't know, the 24-year-old YouTuber was under fire for tweeting about 15-year-old TikTokers when people thought she was shading Charli D'Amelio.
Gabi cleared that up as she didn't know who any of the TikTok stars were yet as she just recently joined.
Now, Gabi is opening up more about the app and the standards they have, even calling out the app, much like Lizzo did recently for the same thing.
"I feel like the app is encouraging minors to be in swimsuits. A lot of people who aren't minors are going through the same issue," Gabi said in a new vlog.
"I'm confused by the whole thing. I was literally in a one piece, and I see people in bikinis doing dances, and I'm like, 'How the hell are you getting away with that?'" she continued. "I love the app, it's fun, but I wish I could enjoy it like I see other people enjoy it."
"I just threw up a random pre-teen age, because I just thought, 'Oh, 15.' But I've been seeing a lot of young kids on that app being able to show more than I can and I'm 24," Gabi added.
Like Just Jared Jr. on FB