Sun, 15 March 2020 at 2:49 pm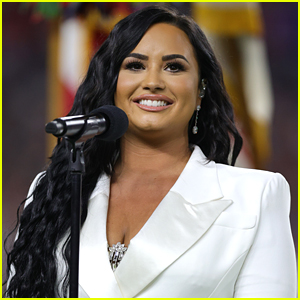 Demi Lovato gets challenged with how well she knows her catalogue of songs!
In a new video with The Ellen Show's Kalen Allen, the 27-year-old singer goes head to head in a song challenge game with him.
A big twist to the game is that each song is only given two seconds of play time, AND they're played backwards.
At one point, Demi jokingly said, "Who would know that song, anyways?" when "This Is Me" from Camp Rock came up and she got it wrong.
Another funny moment is when Demi's mom Dianna De La Garza had no clue what one of the song titles was.
"My mom off camera just said, 'What's 'Catch me'?'" Demi said. LOL!
"Just one of my songs mom, no big deal," she added. Check it out now!
Like Just Jared Jr. on FB