Mon, 16 March 2020 at 11:32 pm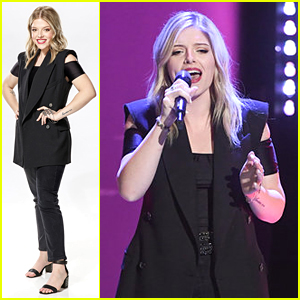 Gigi Hess is the final piece in Kelly Clarkson's puzzle!
The 22-year-old from New Mexico performed The Cure's "Lovesong" for her blind audition on The Voice, which got a quick chair turn from Kelly.
When asked, Gigi said Kelly and Beyonce were among her musical influences.
"It's official… #TeamKelly is FEMALE STRONG!! Plus Micah Face with tears of joyFace with tears of joyWay to round out the team Gigi!! #VoiceBlinds," Kelly tweeted out.
Gigi is joining Team Kelly, which is full of singers from all kinds of genres. It's almost full of almost all females, only one guy.
Like Just Jared Jr. on FB