Tue, 24 March 2020 at 7:06 pm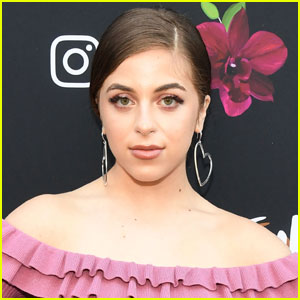 Baby Ariel is calling her fans to be kind online, especially during this very trying time.
The 19-year-old Zombies 2 actress took to her Twitter to write a powerful message about treating others nicely.
"PSA: LET'S BE KINDER TO OTHERS ON SOCIAL MEDIA PLEASE!" Ariel wrote.
She continued, "WE'RE ALL TRYING TO FIND A SAFE SPACE TO EXPRESS OURSELVES AND LOVE OURSELVES!!! IF I SEE ONE MORE PERSON COMMENT ON SOMEONE ELSES BODY TYPE, SIDE PROFILE, EYE SHAPE, ETC. I MAY JUST LOSE MY MIND LIKE OH MY GOD!!!!!!!!!!!"
We completely agree!
PSA: LET'S BE KINDER TO OTHERS ON SOCIAL MEDIA PLEASE!
WE'RE ALL TRYING TO FIND A SAFE SPACE TO EXPRESS OURSELVES AND LOVE OURSELVES!!!
IF I SEE ONE MORE PERSON COMMENT ON SOMEONE ELSES BODY TYPE, SIDE PROFILE, EYE SHAPE, ETC. I MAY JUST LOSE MY MIND LIKE OH MY GOD!!!!!!!!!!!

— baby (@BabyAriel) March 24, 2020
Like Just Jared Jr. on FB