Sat, 04 April 2020 at 4:42 pm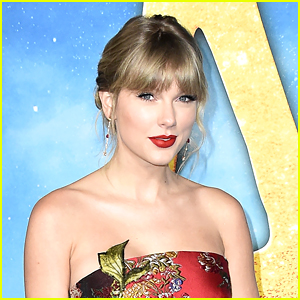 Taylor Swift, like many, is using her quarantine time to watch a bunch of movies!
The 30-year-old singer shared what she's catching up on, and how she's keeping in touch with family and friends.
"A lot of people have been watching lots and lots of TV in this time of quarantine," she told SiriusXM Hits 1 n chill "Home DJ" show, via E! News. "I have actually been going back and watching old films that I hadn't seen before. I went and watched – I actually hadn't seen Rear Window and if you haven't seen that film go check it out. It's got Grace Kelly, it's phenomenal, it's [by] [Alfred] Hitchcock. So, yeah! I think that we can actually take this opportunity to not only just watch really cool guilty pleasure shows that are current but we can go back and kind of educate ourselves on films that were great in the past and still are."
Taylor also dished that she has weekly family FaceTime sessions with friends and family.
"During this time I know that a lot of my friends and I have been doing a sort of weekly family FaceTime, which is always hilarious," she said. "I think it's really important that we all stay connected because, you know, isolation doesn't have to be an all encompassing thing. We may be all isolated physically but we can still keep in touch with people, we can still play games with our friends and families on our phones—that is one of the great things about modern technology."
"So I hope you guys are doing a lot of self care in terms of staying connected to the people that remind you of home, even if the situation is strange and really confusing at this moment," Taylor added.
Like Just Jared Jr. on FB