Mon, 06 April 2020 at 5:12 pm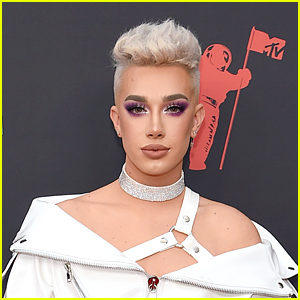 James Charles is under fire for partaking in a TikTok challenge.
The 20-year-old makeup artist joined many users in doing the "Mugshot Challenge", but has since deleted his social media posts.
James received a lot of backlash for the controversial trend, which many pointed out that it could be offensive and triggering for those who have gone through domestic abuse.
"hi babe, I'm so sorry that you went through something so awful and traumatic. it's a tik tok trend going around where people post their "mugshots" and has nothing to do with domestic violence whatsoever. love you," he responded to a fan who told him why it made them uncomfortable.
Another pointed out that it wasn't necessarily just James, but the trend itself that was problematic.
"I do understand that but this dumb trend has nothing to do with domestic abuse. what about action movies? halloween? special effects? simple bloody noses? this is nothing new," James wrote in response.
He also added that there was no malicious intent and he has removed them from his pages.
"despite the fact that hundreds of other influencers and artists have done something similar, I deleted the mugshot trend because it was never my intention to trigger anyone & it's a waste of time trying to have an open discussion with people who hate me regardless ✌🏼," James wrote on Twitter.
Click inside to see all of James Charles' tweets…
Like Just Jared Jr. on FB