Wed, 08 April 2020 at 12:01 pm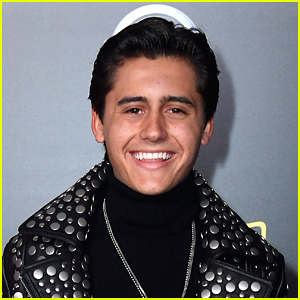 Isaak Presley shared an Instagram post questioning if he should join the guys of the Sway House.
The 17-year-old was met with a lot of people saying "yes", but of course also received some criticism from others, and took to Twitter to address them.
"I just quickly want to address some comments/messages i've seen about me talking about joining sway. people saying i'm not close with them, bryce and i have been friends before anyone else met. Jaden is like a brother. Josh, Anthony, Griffin, Kio, those guys are my homies," he wrote.
"Secondly, yes i was on disney channel. I don't forget my roots. But, that was 2 years ago. I'm sorry if me moving on to other things is bothersome but i'm not always going to be a little disney kid. you don't have to agree with my decisions, but, let's not bring up silly points," Isaak added in another tweet.
WHAT DO YOU THINK of Isaak joining Sway House?
Like Just Jared Jr. on FB